Our passion has a purpose: to positively impact the lives of people living with debilitating diseases. We're committed to learning about your unique experiences and perspectives so we can help provide solutions, educational resources, and support. At Kiniksa, our Patient Advocacy and Engagement Team is focused on making sure your perspectives are heard.
Image
Understanding Your Disease
We know there can be fear and uncertainty that comes along with rare diseases and underserved conditions. That's why we're focused on understanding your needs so we can discover and deliver the treatments and resources you need most.
Image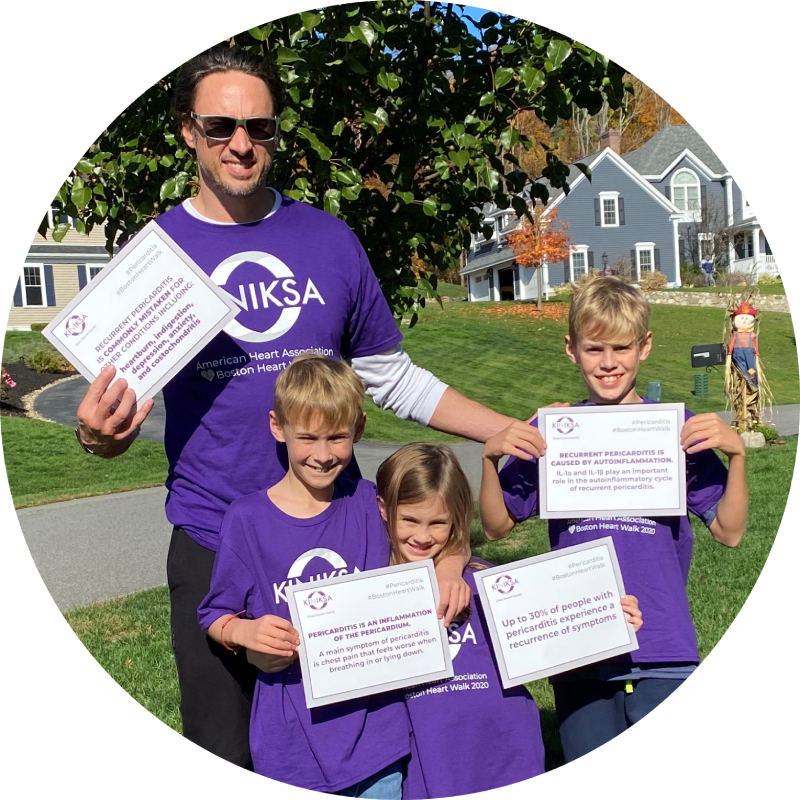 Patient Advocacy and Engagement

Our Patient Advocacy and Engagement Team represents the patient perspective at Kiniksa and collaborates with broader advocacy communities for events and programs throughout the year.
Our Guiding Principles
 
To ensure our engagements with patient advocacy groups, patient advocates, and patient communities are thoughtful and transparent, we have principles that guide our mission every day:
Respect that patient advocacy groups are independent and have their own mission and objectives.

Listen, learn, and act to understand unmet needs for people with debilitating diseases, caregivers, and healthcare professionals, while giving education and support.

Incorporate the patient voice into all aspects of our business: from drug development through commercialization.

Be transparent in our communications and act with the highest ethical standards.

Comply with local guidelines and rules for interactions with patient advocacy groups.
If you're a patient advocate or advocacy group interested in helping us raise awareness, you can contact us at
advocacy@kiniksa.com
.