Kiniksa Pharmaceuticals Announces Closing of Global License Agreement with Genentech for Vixarelimab
Kiniksa Pharmaceuticals Reports Second Quarter 2022 Financial Results and Provides Corporate Update
It's

 

. Today, right at this moment, we're hard at work for patients like Vanessa who have a critical therapeutic need. We approach everything we do with a sense of urgency because, for them, we understand the clock is ticking—and that every second makes a difference.
Image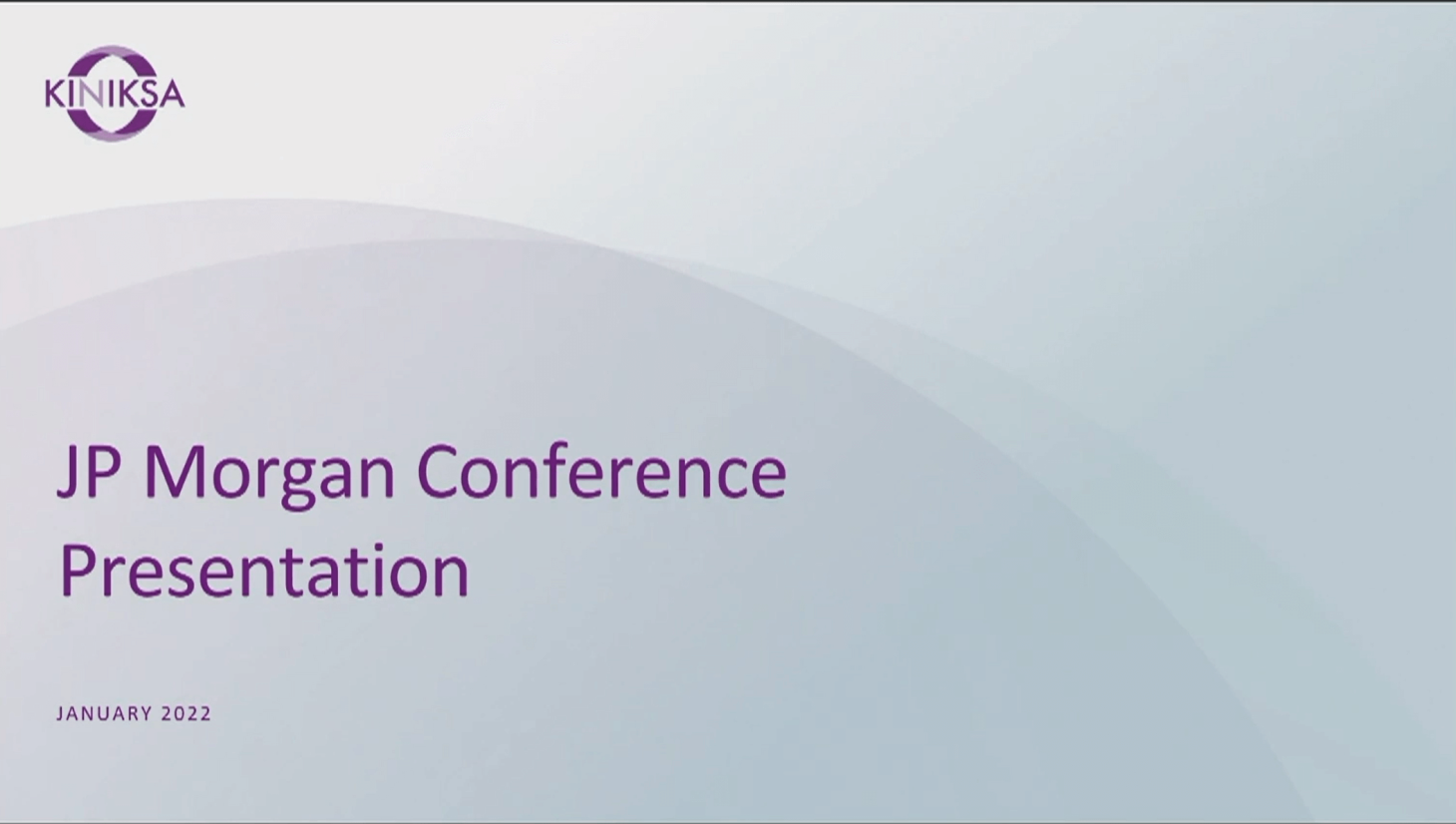 Recent Investor News
Kiniksa Pharmaceuticals Presents at 40th Annual J.P. Morgan Healthcare Conference
View webcast of Chief Executive Officer and Chairman, Sanj K. Patel's presentation on the commercial launch of Kiniksa's marketed product and corporate pipeline of immune-modulating assets.
Patient Stories
Serving those who
don't have time to wait.
Living with a debilitating disease brings questions that go far beyond the symptoms—there's the fear and frustration of not knowing when, or if, there will ever be an answer. That's why we're relentless about making every moment matter at Kiniksa: because every second brings us closer to creating a better future for patients. Hear stories from the people who live with the uncertainty of these diseases every day.
Connect with us on social media for up-to-date news and discoveries.